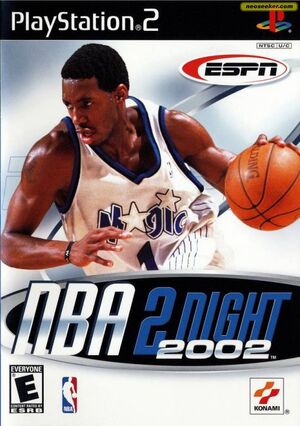 Endorsed by Tracy McGrady of the Orlando Magic, ESPN NBA 2Night 2002 is headed to the Microsoft Xbox and is shooting for a 3-pointer. If you want a game with dozens of camera angles, awesome graphics and enough gameplay to keep you happy, check out ESPN NBA 2Night 2002. ESPN NBA 2Night 2002 comes complete with a soundtrack that includes songs by Pete Rock and DJ Hi-Tek. Glass-shattering plays and the need for speed should be all to convince you to try out this game.
Community content is available under
CC-BY-SA
unless otherwise noted.