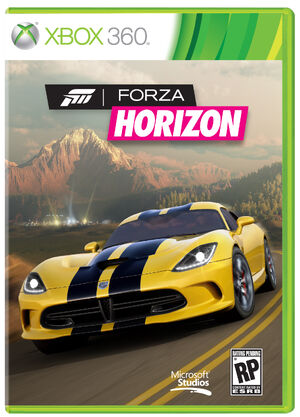 Horizon Bass Arena
Songs listed with an asterisk play in the in-game Autoshow.
Horizon Pulse
Songs with (P) indicates song plays in paint shop, while (G) indicates songs playing in Upgrade Garages.
Horizon Rocks
Notes
"Bring Em Down" and "We Bring an Arsenal"'s appearances in this game are notable for being Lostprophets's last appearance in a video game soundtrack, as less than two months after the game's release, frontman Ian Watkins would be accused, and would later be convicted, of multiple sexual offences of minors, infants and animals, leading to their disbandment.
Intro
Found in files of E3 build