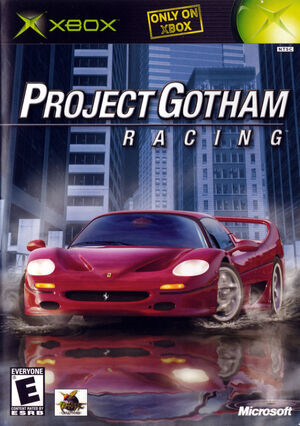 New York City radio stations
Gotham Radio - "NYC's hottest alternative music station, with Bill Reid and Chris Booker."
Hot 97 - "With blazing hip-hop and R&B, Angie Martinez keeps you in the mix."
E-Radio - "The latest in electronic music with Brian Beck."
San Francisco radio stations
Live 105 - "Alternative rock to keep you racing with Jared as your host."
Bump FM - "Chuy Gomez & Julie Pilat keep the hip-hop and R&B poppin'."
Damage Radio - "Hard rock with Jim Keller. Wimps need not apply."
London radio stations
Capital FM - "The best mix of pop music with Simon "Schoolboy" Phillips."
XFM - "Crank up an eclectic mix of music with Paul Anderson as your guide."
Digital FM - "London's best electronic music keeps you moving."
Tokyo radio stations
InterFM - "Tokyo's #1 music station plays hits from around the world."
Volcano FM - "Loud rock that'll keep your foot glued to the floor, with Akifumi Endo."
Fresh FM - "The latest hip-hop cuts brought to you by Maya Hoshino and Takumi Fujita."
Artist
Song
Other games
Akiki Kabashima
Hoshikuzu No Night
Alien Crime Syndicate
What I Said
Bathgate
Bump That
Black Rebel Motorcycle Club
Whatever Happened to My Rock N' Roll
Chevelle
Mia
Road Rash: Jailbreak
Color Variation
Space Chappie
David Lee Roth
Look at All the People Here Tonight
DLR Band
Slam Dunk!
Doves
Catch the Sun
Eve 6
Enemy
Foojin
Crime
Gearwhore
Passion (Harley Mix)
FIFA 99
Good Charlotte
I Heard You
Good Charlotte
Little Things
Gorillaz
19/2000

Singstar (DLC)

, Soulchild remix in

FIFA 2002

Groovenics
Teach Me
Handsome Devil
I Fall Down
Hash Ball
Deep Shot
Heather Duby
Amygdala
Iggy Pop
Beat 'Em Up
Injected
Burn It Black
MX 2002 Featuring Ricky Carmichael,

Backyard Wrestling

Inner Cafe
Split C-J
Junior Sanchez
Slave Beat
Kittie
Jonny
Kittie
Spit
Kuo Hirota
D x Drive
L.A. Guns
Scream
L.A. Symphony
Broken Tape Decks
L.A. Symphony
Call It What You Want
Looper
Mondo '77
Looper
My Robot
Love as Laughter
Stay Out of Jail
Love as Laughter
Temptation Island
Love Seed Mama Jump
My Superstar
Moth
I See Sound
Murder City Devils
Idle Hands
Murder City Devils
That's What You Got
Nebula
Come Down
Cool Boarders 2001
Nebula
Do It Now
TransWorld Surf
Photek
Junk
Pigeon John
Identity Crisis
Polecat
Tastes Like Burning
Polecat
Workhorse
PYT (feat. Sarai)
Same Ol' Same Ol' (Sarai Mix)
The Next Episode in Grand Theft Auto V and Get On Da Mic
Q-Burns
You Are My Battlestar
Saeko Kai
Nekosogi Hoshii
Saliva
Click Click Boom
Test Drive: Overdrive, BMX XXX, MX 2002 Featuring Ricky Carmichael
Scapegoat Wax
Aisle 10 (Hello Allison)
Jet Set Radio Future
Shusei Murai
Cruising
Shuvel
Set It Off
Sir Mix-A-Lot
Resonate
Skrape
What You Say
Smile Street ft. MICA
Koi Wa ASAP
Souljahz
Souljahz Don't Stop
Souljahz
Throw Yo Hands Up
Spacehog
Earthquake
Stereo MCs
Deep Down & Dirty
Sw1tched
Inside
The Chemical Brothers
Galaxy Bounce
PES 10
The Makers
Looking for a Super Girl
The Yo-Yos
Time of Your Life
The Black Halos
Some Things Never Fall
Triple Play 2002
Timbaland & Magoo ft. Petey Pablo
Roll Out
Trembling Blue Stars
To Leave it Now
Zen Guerilla
Barbed Wire
Beta Songs
| Artist | Song | Other Games |
| --- | --- | --- |
| Angie Martinez ft. Wyclef Jean | Coast 2 Coast (Suavemente) | |
| Angie Martinez | Dem Thangs | |
| Azzido Da Bass | Dooms Night (Stanton Warriors Mix) | |
| Crossbreed | Breathe | |
| Crossbreed | Seasons | |
| Crossbreed | Severed | |
| Eve 6 | Nocturnal | |
| Gluecifer | I Got a War | |
| Guano Apes | Big in Japan | |
| Injected | Used Up | |
| Kurupt | It's Over | |
| Placebo | Taste in Men | |
| Public Annoucement | Don't Hold Back | |
| Rival Schools | High Acetate | |
| Rival Schools | Used In Glue | |
| Saliva | Your Disease | |
| Scapegoat Wax | Aisle 10 (Madlib Remix) | |
| Shuvel | Hit List | |
| Smile Street ft. MICA | Spanish Guitar | |
| Steve Fisk | L'Estancia | |